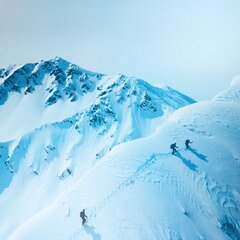 Polar Capital Holdings plc ("Polar Capital" or the "Group"), the specialist active asset management group, today provides its regular quarterly update of its unaudited statement of its Assets under Management ("AUM") and performance fees earned for the calendar year to 31 December 2022.
Group AuM (unaudited)
Polar Capital reports that as at 31 December 2022 its AuM were £18.5bn compared to £22.1bn at the end of March 2022, a decrease of 16% over the period. During the nine-month period, AuM decreased by net redemptions of £1.1bn, outflows from fund closures of £0.5bn and a £2bn decrease related to market movement and fund performance.
| | | | | |
| --- | --- | --- | --- | --- |
| AuM movement in nine months to 31 December 2022 | Open ended funds | Investment Trusts | Segregated mandates | Total |
| AuM at 1 April 2022 | £16,590m | £4,378m | £1,153m | £22,121m |
| Net flows | £(1,053)m | £(85)m | £(29)m | £(1,149)m |
| Fund closures1 | £(390)m | - | £(79)m | £(469)m |
| Market movement and performance | £(1,233)m | £(766)m | £(33)m | £(2,032)m |
| Total AuM at 31 December 2022 | £13,932m | £3,527m | £1,012m | £18,471m |
1. Return of funds to investors on closure of the Phaeacian mutual funds and related segregated mandate in Q1 and China Mercury and Melchior Global Equity funds in Q3.
Net performance fees (unaudited)
The table below sets out the position relating to net performance fee profits (after the deduction of staff interests) earned in the first nine months of the Group's financial year.
| | | | |
| --- | --- | --- | --- |
| Performance fees net of staff allocations | Nine months to 31 Dec 21 | Year to 31 Mar 22 (year-end) | Nine months to 31 Dec 22* |
| Net performance fee profit | £4.3m | £4.1m | £1.9m* |
*The figures to December 2022 are reduced by what is expected to be approximately £1.5m of net deferment adjustments.
Gavin Rochussen, Chief Executive, commented:
"There has been continued demand and inflows into the Global Insurance, Healthcare Blue Chip, Smart Energy and Emerging Market Stars funds, with combined net inflows of £190m across these funds in the quarter.
"A combination of the continued risk off market sentiment leading into the end of the calendar year, net outflows, fund closures and fund performance meant that our AuM at the end of the nine-month period were £18.5bn compared to £18.8bn at the end of the previous quarter and £22.1bn at the end of March 2022. Total net outflows for the quarter were £304m.
"During the quarter, the rate of outflows from the open-ended Technology funds continued to decline, with £217m of outflows compared to £252m in the previous quarter and £380m in the first quarter of this financial year.
"While crystallised net performance fee profits for the period to 31 December 2022 were muted this year, long term performance remains strong with 64% of our Funds and 78% of AuM having outperformed their respective benchmarks since inception.
"We remain confident that with our diverse range of differentiated, active specialist fund strategies we are well-positioned to perform for our clients and shareholders over the long term."
For further information please contact:
Polar Capital
+44 (0)20 7227 2700
Gavin Rochussen (Chief Executive)
Samir Ayub (Finance Director)
Numis Securities Limited – Nomad and Joint Broker
+44 (0)20 7260 1000
Giles Rolls
Charles Farquhar
Stephen Westgate
Peel Hunt LLP – Joint Broker
+44 (0)20 3597 8680
Andrew Buchanan
Camarco
+44 (0)20 3757 4995
Ed Gascoigne-Pees
Jennifer Renwick
Phoebe Pugh