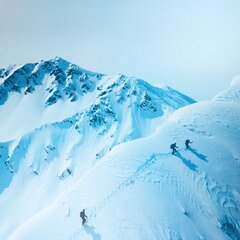 Polar Capital Holdings plc ("Polar Capital" or the "Group"), the specialist active asset management group, today provides its regular quarterly update of its unaudited statement of Assets under Management ("AUM") for the financial year to 31 March 2023.
Group AuM (unaudited)
Polar Capital reports that as at 31 March 2023 its AuM were £19.2bn compared to £18.5bn in the previous quarter, an increase of 4% over the quarter, and £22.1bn at the end of March 2022, a decrease of 13% over the financial year. During the financial year, AuM decreased by net redemptions of £1.5bn, outflows from fund closures of £0.5bn and a £0.9bn decrease related to market movement and fund performance.
| | | | | |
| --- | --- | --- | --- | --- |
| AuM movement in twelve months to 31 March 2023 | Open ended funds | Investment Trusts | Segregated mandates | Total |
| AuM at 1 April 2022 | £16,590m | £4,378m | £1,153m | £22,121m |
| Net subscriptions/(redemptions) | £(1,397)m | £(127)m | £(35)m | £(1,559)m |
| Fund closures1 | £(390)m | - | £(79)m | £(469)m |
| Market movement and performance | £(522)m | £(341)m | £(10)m | £(873)m |
| Total AuM at 31 March 2023 | £14,281m | £3,910m | £1,029m | £19,220m |
1. Return of funds to investors on closure of the Phaeacian mutual funds and related segregated mandate in Q1 and China Mercury and Melchior Global Equity funds in Q3.
Gavin Rochussen, Chief Executive, commented:
"There has been continued demand and inflows into the European Income ex-UK, Biotechnology, Global Convertible, Global Absolute Return, Smart Energy and Emerging Market Stars funds, with combined net inflows of £320m across these funds in the quarter.
"Notwithstanding turbulence in the banking sector in March and the resultant impact to equity valuations, total AuM in the quarter increased by £749m from £18,471m to £19,220m, a 4% increase.
"Net outflows in the quarter were £410m and were driven by outflows of £373m from our Global Insurance fund following a year of exceptional outperformance in relative and absolute terms with clients reducing holdings to take profits.
"During the quarter, the rate of outflows from the open-ended Technology funds continued to decline, with £40m of outflows in March and £199m of net outflows in the quarter compared to £217m in the previous quarter and £380m in the first quarter of this financial year. This follows exceptional outperformance and net inflows in 2020 and the first half of 2021.
"Stubbornly high inflation, rising interest rates and slowing economic growth added to the list of concerns weighing on market sentiment during the financial year to March 2023. A combination of net ouflows, fund closures and market performance meant that our AuM at the end of the twelve-month period were £19.2bn compared to £22.1bn at the end of March 2022.
"It was pleasing to see that Polar Capital scored well in the annual Broadridge Fund Brand 50 survey of investment professionals. Within the UK, we were the 7th highest rank brand, up from 8th the prior year, the smallest group in the top ten based on AuM and in the company of many much larger peers. Our approach has always been to deliver a specialist investment offering with a premium service to our clients and therefore, it was also pleasing to see Polar retain its number one ranking for Thematic Equity in the UK and scoring 2nd for client-oriented thinking (Source: Broadridge Fund Brand 50 2023).
"We remain confident that with our diverse range of differentiated, active specialist fund strategies we are well-positioned to perform for our clients and shareholders over the long term."
Polar Capital aims to announce its results for the financial year to 31 March 2023 on 26 June 2023.
For further information please contact:
Polar Capital
+44 (0)20 7227 2700
Gavin Rochussen (Chief Executive)
Samir Ayub (Finance Director)
Numis Securities Limited – Nomad and Joint Broker
+44 (0)20 7260 1000
Giles Rolls
Charles Farquhar
Stephen Westgate
Peel Hunt LLP – Joint Broker
+44 (0)20 3597 8680
Andrew Buchanan
Camarco
+44 (0)20 3757 4995
Ed Gascoigne-Pees
Jennifer Renwick
Phoebe Pugh